Apt.#A
Apt.#B
Contact us
FAQ & Rent $
House features
Tenant Documents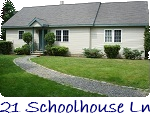 Apt.#1
Apt.#2
Apt.#3
Contact us
FAQ & Rent $
House features
Tenant Documents
Recycling schedule
Recycling policies
Trash schedule
Dining
Lodging


Looking for a clean, modern housing experience downtown Durham for your party size of up to 15? Also desire privacy with unique amenities?
You can have both, only at Schoolhouse UNH Rentals! We offer the downtown area's only fully-furnished, private luxury apartments with spacious lawns, sundecks, and off-street parking. We're conveniently located only a few hundred feet from Dunkin Donuts™ and the only late-hour convenience stores.

⇐ Click on an Apt. to take a video tour, check out our Features, then Contact us for a showing!


1 / 10

2 / 10

3 / 10

4 / 10

5 / 10

6 / 10

7 / 10

8 / 10

9 / 10

10 / 10




Schoolhouse UNH Rentals was started and is run by two UNH graduates(Engineering & WSBE majors) who lived in many of the problematic downtown Durham off-campus housing offerings. Our two adjacent houses contain 5 comfy apartments with each apartment having its own floor.
They are the result of selecting a location we feel has the best balance of luxury in downtown Durham and constructing modern apartments with attention to detail and much input from students and parents.

Our offerings provide a unique hassle-free living experience where inside you can focus on your studies, relax and enjoy high-end furnishings
and top-notch media services. Inside you'll appreciate our attention to detail and cleanliness from our strict no pets and non-smoking of any-type policy. Outside you'll appreciate the security, privacy, and reduced noise that comes with being set back from the intersection of Main St. and Dover Rd. on a small street with no traffic. No need to live at the outskirts and deal with changing shuttle schedules or live near the Main Street loop and deal with all the noise, congestion and parking problems - enjoy walking to classes and being just across from the gorgeous town landing in the middle of Durham's historical district.

Call, email or text for a showing and see how you can truly have both location and luxury only at Schoolhouse UNH Rentals!





© Copyright 1995, Schoolhouse UNH Rentals, Durham, NH 03842. This website is for illustrational purposes only, see lease for details.